Wafer Seals do more than just seal your mailings.
We all know that Wafer Seals are great for sealing and mailing your church's newsletter. Not only do they comply with the United States Postal Service's latest guidelines for postage automation, but these mailing tabs make distributing your paper newsletters easier, less expensive and look more professional and attractive.
Our Wafer Seals mailing tabs are reliable and secure—with a money-back guarantee. These tabs come in a variety of colors and can even be customized! Our Wafer Seals are made with superior "milk jug" adhesive that blends strength and ease of opening. A single seal can hold a jar of peanut butter in the air. Yes, we've tried it.
But did you know that our customers do more with Wafer Seals than just hold their church paper newsletter together during mailing? These versatile, colorful mailing tabs provide lots of possibilities for kids' craft ideas and have uses in your home or church office! They're not only versatile, but affordable too! Our Wafer Seals are cheaper that mailing seals that you'll find in the "big box" stores – you'll pay less than a penny per seal – so you can feel good about using them for more than just mailings.
Below are a few of our most favorite, creative ways that our customers have used Wafer Seals mailing tabs and Print-Your-Own Wafer Seals in craft activities and as organizational tools in their church or home.
Be creative and organized with Wafer Seals.
1

Attendance

Caterpillar
Create a caterpillar head for each Sunday school or VBS student. Then, every week let each child place a Wafer Seal on the body of his or her caterpillar to show attendance.
It's a fun way to reward attendance. And the kids will love to watch their caterpillar grow!
2

Passport

Stamps for Vacation Bible School
"In VBS we covered the Journey of Paul. Each child created a passport, and then every day we handed out stamps of the locations they had visited that day with Paul."
"The stamps were easy to create and print using the Print-Your- Own Wafer Seals blank template. Some parents created passports, so they could get stamps too!" –Kelly
3

Bake Sale

Labels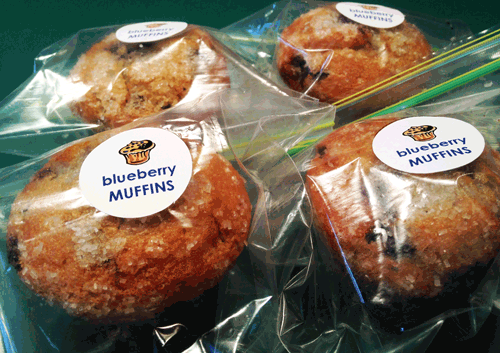 "The Print-Your-Own Wafer Seals are great to create your own bake sale labels—especially items like cookies or cupcakes that are hard to tell what they are. Everyone always comments on how professional they look. They're also great to create food allergy warning labels." –Kris
Download our FREE Bake Sale template here.
4

Freezer Meal

Labels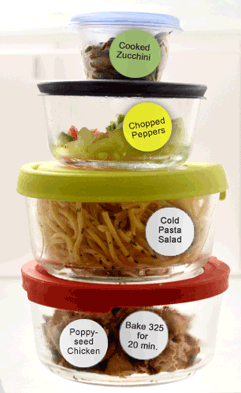 "I use the Print-Your-Own Wafer Seals to label meals for my homebound father. He likes that he can easily see the contents of each meal with the re-heating instructions. With a quick glance, I can also quickly take inventory of what is in his freezer." –Robin
5

Medicine Bottle

Labels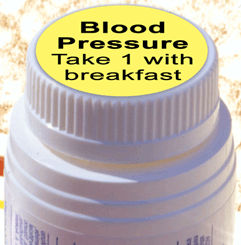 "I use the Wafer Seals to label my mother's medicine bottles. I put a sticker on the top of the bottle with the name of the medicine and the dosage she takes so I don't have to pick up each bottle to read it. If my dad must change her medicine, it ensures that he grabs the right bottle." –Donna
6

Garage or Yard Sale Price

Labels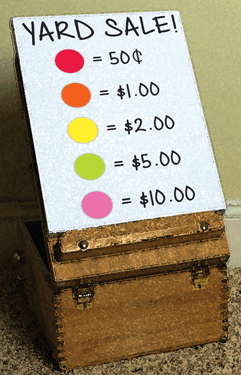 "We use Wafer Seals as a quick way to price our items! We set up signs throughout with pricing charts, then just go around and stick the different colors on different items. It's quick and easy! For larger priced items, we just write the price on the classic white seals." –Kate
Do you have another way that you like to use your Wafer Seals? Let us know! We love hearing all the new and unique ways Wafer Seals are used.
---